Pathfinder Firearms
810 2nd St • Upton, WY 82730
United States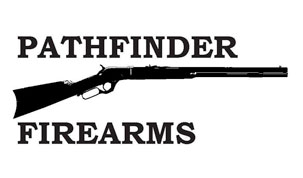 Pathfinder Firearms has been in business in Upton since 2011. Pathfinder Firearms is owned by Scott and Peggy Evans. Scott runs the Upton location of the business, while his daughter and co-owner, Melissa McCoy, takes care of their Casper location at 5170 Webb Creek which has been in business since 2009.
Pathfinder Firearms has many big name offerings for hand guns and rifles: Ruger, Sig Sauer, Savage, Smith & Wesson, Tikka, in stock. They also carry a variety of ammunition, are a reloading dealer with Hornady products, do minor gun-smithing, and sell parts, accessories, and Pelican coolers.
The Evans' have recently finished building a house, and have lived in Upton for the past two years and have been welcomed into the community. They moved to Upton from Casper after Scott retired from the oilfield and are enjoying making new friends.
Pathfinder Firearms is open Monday through Thursday from 3:00 pm to 7:00 pm and is located at 810 Second Street. 307-262-5191, call anytime for an appointment.