Upton Puts Stock in Silver
Wednesday, July 28, 2021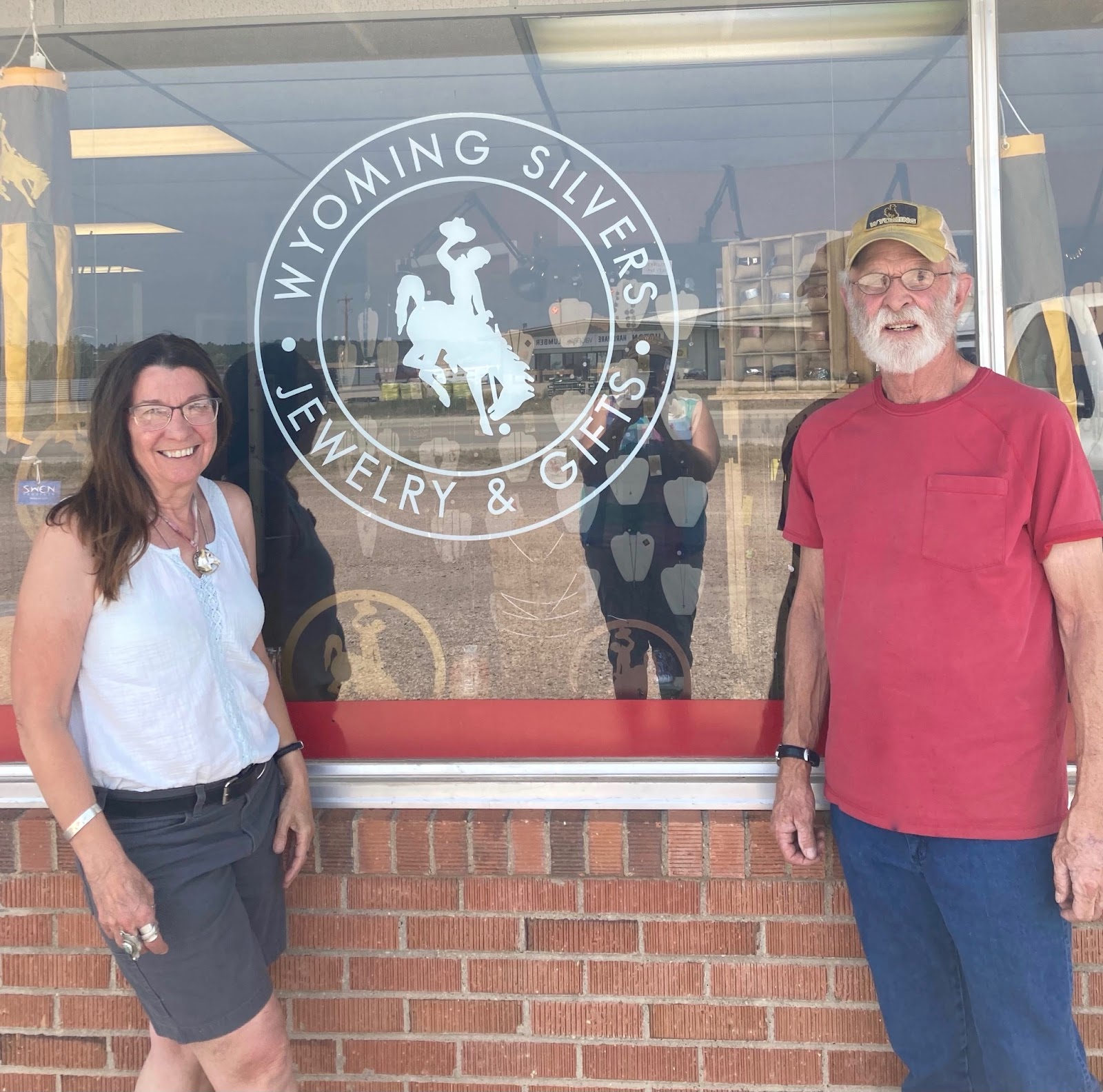 The COVID-19 pandemic brought hardship to small business owners across the country. Those lucky enough to stay afloat sought opportunities to change the way they operated. Dennis and Jill Hendrix of Upton, Wyoming, used to travel to venues around the Midwest selling their custom-made art and jewelry. But as more and more shows were cancelled in 2020, they knew they had to find something else.
"A friend in Upton knew of an opportunity for me to lease a spot with several other businesses right in town," said Jill. "So, we decided to open up our Wyoming Silvers art store in October of last year, which has been an excellent location, with very active traffic along with the other stores there."
Hendrix's work found at Wyoming Silvers centers around flamework glass. Beads and pendants are made in the flame, placing them with silver and copper in a wide variety of pieces of art jewelry. Her current passion is bas relief sculptural glass and she is working on a line of realistic Wyoming wildlife jewelry.
"Today, custom work is keeping me very busy, specifically items like elk ivories set in rings and pendants or wolf claws in various jewelry sets," she said.
From doodles to glass
Her artistic talents surfaced as many do; without trying! Back in the 90's, she was working at a hardware store and a customer saw her doodling. He hired her to do some buffalo skull work and was thrilled with her work. Word filtered to another customer who hired her to design some logos for his business. At first, she was hesitant to show her artwork in public, but after attending an art show in Rapid City, followed by a few more, she found herself working with an Anderson Americana Galleries, travelling to Yuma, Denver and Las Vegas.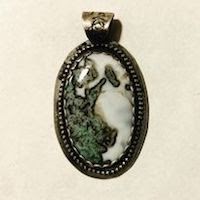 "I made a little money and my eyes were open to that living that could be made," she said.
She and Dennis started their art business back in the early 90's, doing quite a bit of traveling to various arts and craft venues. Back then, she featured painted buffalo skulls and masks, while Dennis created baskets made from the lariat ropes used by local cowboys and ranchers. They became a fixture for 20 years with a kiosk in the Frontier Mall in Cheyenne each December.
Now, they have traded most of the travel and kiosk for the store, when she is not working with the flamework glass and silversmithing, self-taught in both.
"I am a very visual person, so I watch an online tutorial and work it out, mostly at the shop at our house," she said.
Hendrix has won several awards for her art over the years, including three years of "Whos Who of American Women Artists," and being featured in The Flow Magazine's "Women in Glass" in 2017, 2018, 2019 and 2021, along with Glass Line Magazine in June 2020.
Upton is great for business
Since opening the store, Hendrix said she has received a lot of local support. She has also been able to get back to a few shows in local venues.
"It's difficult to make the product and keep going to the shows," she said.
The local support does not surprise Hendrix. She and her husband came to Upton from Michigan in 1975 on their honeymoon. They attended the Homecoming football game and saw more people there than in the whole town they were from.
"We decided to move here and have learned that Upton is a safe and supportive place to raise a family," she said. "The people are great and you cannot beat the beautiful country."
Business support from the Upton Economic Development Board has been instrumental in her success as well.
"UEDB has been very helpful with grants and advertising," she said. "They truly value the success of local businesses and have been a great cheerleader."
Contact us with questions or comments about this article.