Fun Days Celebration Held in Upton
Friday, July 29, 2022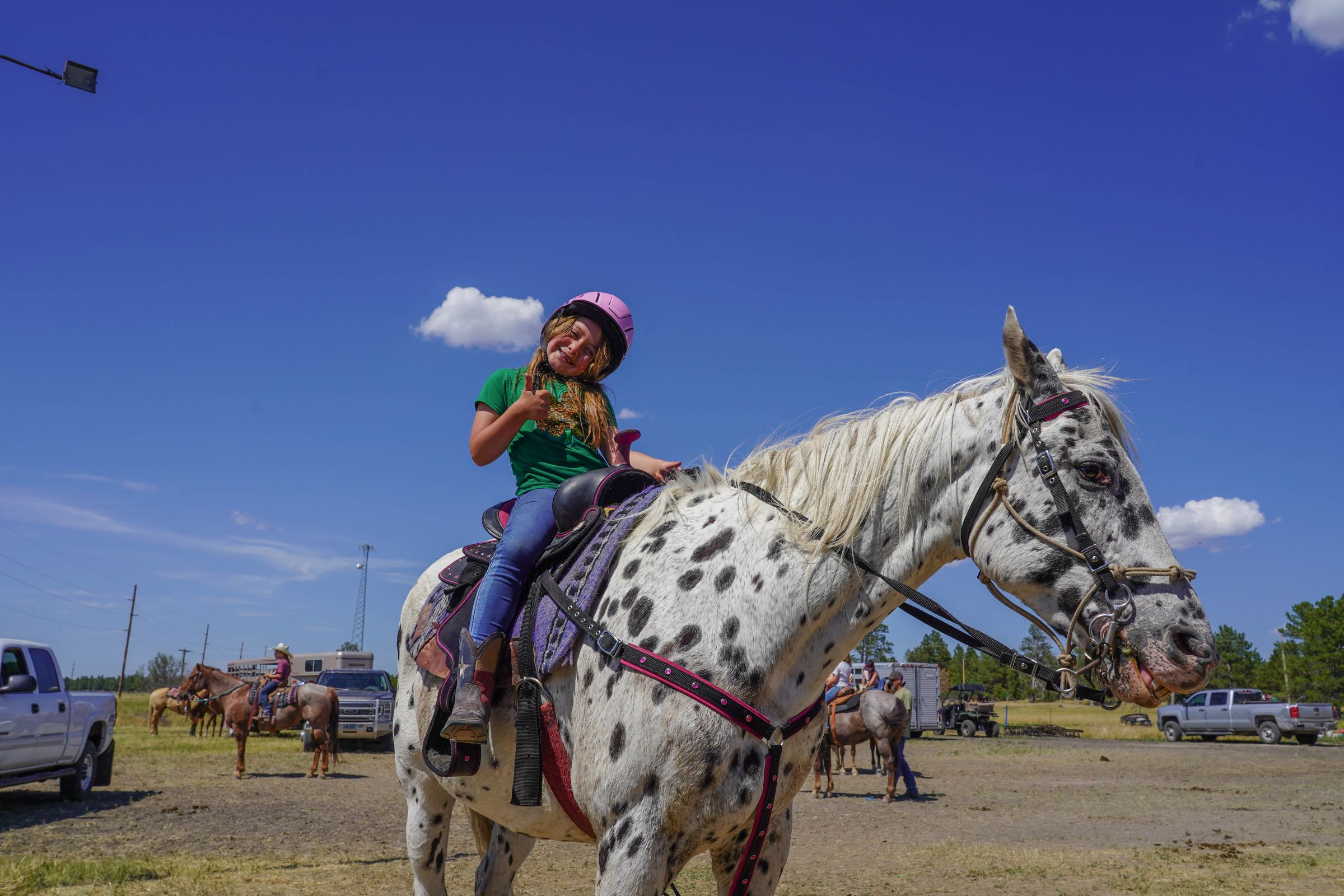 The Upton Fun Days Celebration made its way back to Upton July 16, for the annual event to celebrate the businesses and community in Upton. The day of celebration started with the parade at 10 a.m. Upton Rodeo Queen Hailey Turner led the parade, alongside other members of the junior rodeo girls. One by one, parade floats made their way down Upton's 2nd Street. During the parade, Upton resident Rick Rothleutner was awarded the 2022 Upton Citizen of the Year. The award is given each year to the citizen that is making a continual effort to make Upton the "Best Town on Earth."
After the parade concluded, attendees made their way to both Upton City Park, and Upton Arena, for park activities and the Junior Rodeo. At the park, WyoHelp hosted the annual Cornhole Tournament. The 2022 winners were Jory Hillman and Robert Wilson, with Amber Christensen and Matt Hiatt finishing second. Fun on the Go made its appearance at the park, with inflatable activities for all children to enjoy. There were multiple inflatables there, including a hamster ball race and obstacle courses. The Lighthouse Assembly of God Church also brought water slides for the children to play on to cool off. The Upton Arena was host to the Rodeo Queen and Princess Contest, and the Junior Rodeo, where kids competed in events such as barrel racing and calf roping.
The day at the park concluded at 5 p.m., with the annual barbecue. This event is free to the public each year, which is made possible through donations to the Chamber of Commerce. During the barbecue, Think Upton First shirts were given away in collaboration with the Chamber of Commerce and the Upton Economic Development Board (UEDB), to support the Upton Fun Days theme. The Chamber and UEDB donated the shirts to hand out during the event.
Upton Fun Days concluded on Saturday with a free concert, "Rockin Pine Street", hosted by Irontown Tavern. The event featured two bands, Bonamo and Terry Waugh Band. From 6 p.m. to midnight, Fun Days attendees were able to spend the rest of the evening listening to the music by the bands and enjoy the much cooler weather conditions. On Saturday and Sunday, the Cedar Pines Golf Course hosted the Joe Haynes Memorial Golf Tournament.
It was a hot 2022 Fun Days, but all the work that is put in each year by the Upton Chamber of Commerce and all the volunteers of the event makes it meaningful for all. The next large community event hosted by the Chamber will be the 2022 Fall Festival and Rose Classic Car Show, Saturday, September 10.