Upton Logistics Center Named First BNSF-Certified Site in Wyoming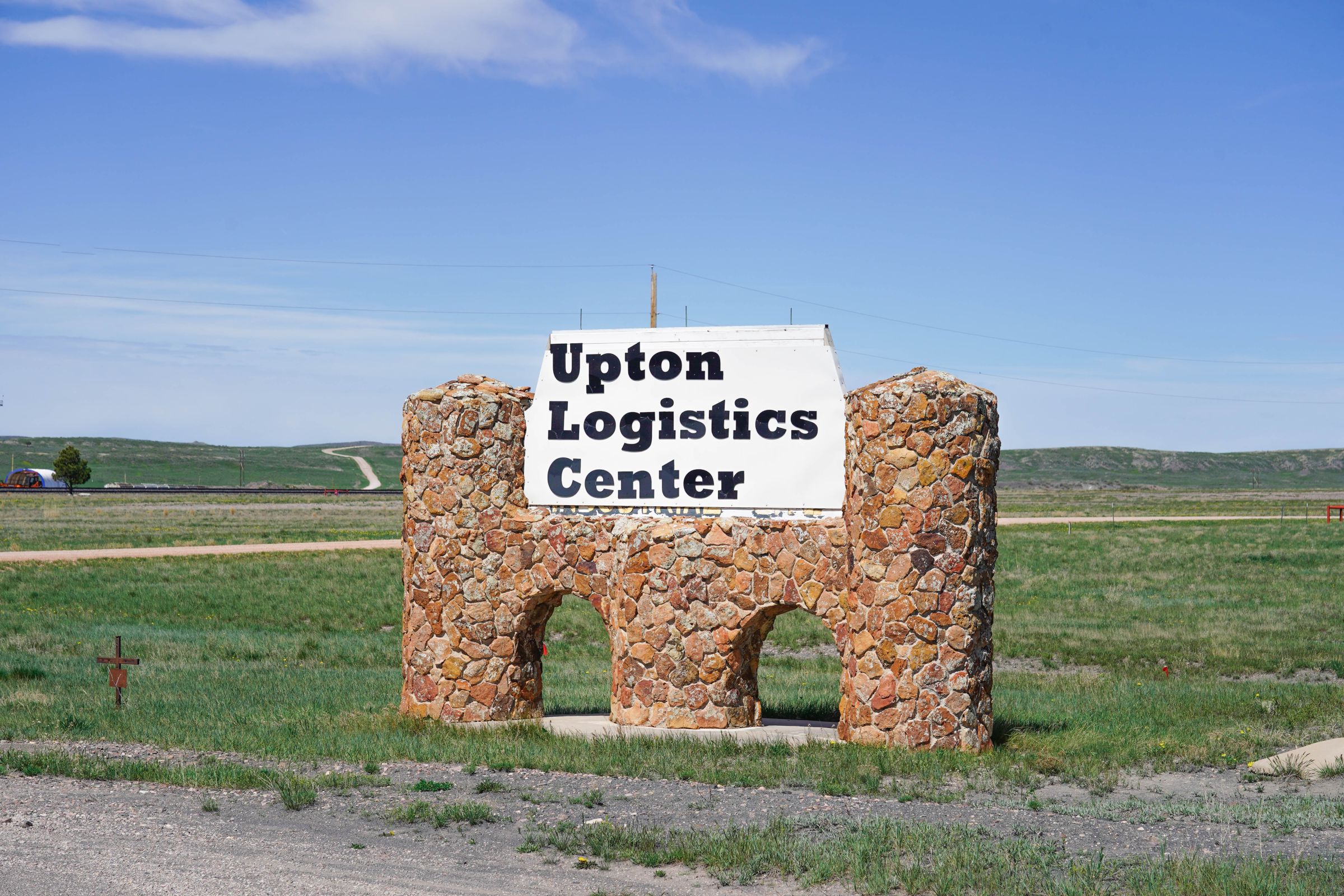 With more industries and opportunities settling their gaze on northeast Wyoming, and on Upton in particular, our community just acquired another feather in its cap. The Upton Logistics Center was named as the first BNSF Railway Certified Site in the State of Wyoming! This designation happened in November 2022. BNSF Railway is one of North America's leading freight transportation companies.
Bordered on its east edge by the BNSF Railway, the Upton Logistics Center is comprised of 295 developable acres, which are zoned for heavy industrial use. Tiger Transfer, a premier transloader, operates the Upton Logistics Center. Upton is the 33rd BNSF­certified site in the United States.
According to BNSF, being designated with BNSF certification ensures a site is ready for rapid acquisition and development through a comprehensive evaluation of existing and projected infrastructure, environmental and geotechnical standards, utility evaluation and site availability. This can reduce developmental risk of rail-served industrial sites, increase speed to the market, and reduce development time.
Certified Sites are a part of BNSF's Premier Parks, Sites and Transload program. According to BNSF, the program is a strategic approach that addresses the increasing demand for customer site locations by developing various types of facilities across BNSF's network.
BNSF Certified Sites are reviewed by an industry expert in order to ensure accurate, reliable data. The goal of the program is to provide a promoted inventory of rail-served sites that are available for immediate development.
"BNSF's Site Certification Program creates tremendous value for customers who are seeking a rail-served industrial site by accelerating the process required for economic growth and development," stated Chris Danos, BNSF Assistant Vice President of Economic Development in a BNSF press release. "A customer who builds a new rail-served facility at one of these sites is expected to save six to nine months of valuable construction time as a result of this shovel-ready program," he remarked.
Tom Barritt, Tiger Transfer CEO, told the Gazette, "There's a lot of advantages right here at this site. It'll hopefully create some growth.'' Additionally, Barritt reiterated that not only is this the first BNSF certified site in Wyoming, but the Upton Logistics Center is now the first combined BNSF certified site/premier transload facility in the entire nation.
By Assistant Publisher/ Editor Nicholas Trandahl
Courtesy of the Weston County Gazette.