Women Lead Can-Do Entrepreneurial Spirit of Upton
Monday, May 11, 2020
Upton is a town of about 1,100 people, located in the Black Hills of northeastern Wyoming. Situated so far from offerings provided by city-life, require residents to work for themselves to gain what they want. While this generally applies to all the locals, a "Can-Do" attitude is definitely the legacy of the businesswomen of Upton.
Born out of necessity
Typical of rural locations across the country with a comparatively low population, Upton has learned to pitch in to reach the community goals. Families often found themselves with the husband working in the oilfields or coal mines. And being spread out over the typical large geographic area of rural Wyoming, the women didn't have a large supply of folks to turn to for running the businesses and services Upton required. So they chose to take it upon themselves.
Debbie Douglas, owner of Upton's Arrow Gas and Service, as well as owner of Biker Buddy and former owner of the local Inyan Kara Enduro race, is an excellent example. Her parents moved from Gillette when she was young and ran several businesses over the years. After going away to college, she came back to Upton to help with the family business. She and her brother took over the business and she soon learned how to make a place for herself in the community, running the office there.
"A lot of my friends are in a similar situation with the husbands working, leaving us wives to be involved in the business-side of town," said Douglas. "And that is good for a marriage and for the town of Upton."
Patricia Pendleton lives in Cincinnati, Ohio, but owns Unker's Therapeutic Products, a manufacturer of topical pain relief products, in Upton. Her father started the company in Ohio in 1982 and brought it with him when he moved to Upton in 1995. She wasn't involved in the company until just before her father's passing in 2010, but formed Olde Tyme Remedies, LLC and purchased Unker's from her father.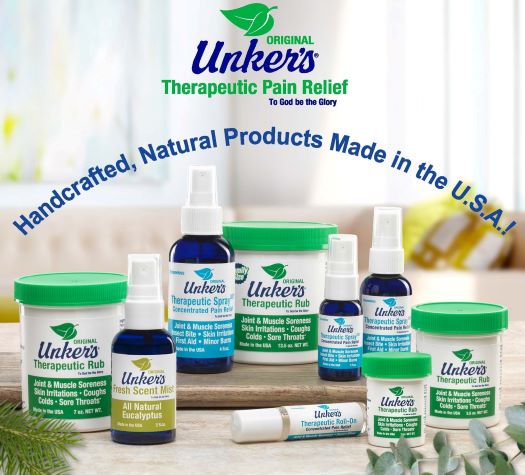 Pendleton said women have the opportunity to use their entrepreneurial spirit to make a better life for their family and make a difference in the Upton community. Most men in the area work for the coal mines and oil companies and earn a good living, leaving more opportunities for a woman-run or owned business.
"I knew nothing about the business except what I learned working as a human resources manager for several large companies, but I couldn't bear to see it dissolve after my father died," she said. "Luckily, the employees helped me through the learning curve and I didn't want those employees to lose their jobs, so I kept Unker's in Upton."
A culture of hard work
A willingness to put in the hard work necessary is another defining characteristic of Upton businesswomen. Lori Olson is the Airport Manager at the Upton Municipal Airport. The publicly-owned facility has one gravel and dirt runway that provides an excellent option for those interested in flying in for backcountry and recreational use. She too grew up in the area, moved away and then came back around 2000. Although she grew up flying in small airplanes with her father, she didn't learn how to fly until 2012. When she learned of plans to turn the local airstrip into a dump and transfer station, she and her brother created a volunteer board to save it, eventually becoming the Airport Manager in 2014. Now as the Wyoming liaison to the Recreational Aviation Foundation, saving her local airstrip has turned into a passion to do the same for other small communities.
"When people tell me we can't do something at the airport, I tell them it is not true - it just takes a lot of effort and being super-tenacious," said Olson. "If you want something, you have to step up and volunteer to make things happen or don't complain if you don't."
Legacy of living in a state of many firsts
Being in Wyoming, the business acumen of local women has a long heritage. Wyoming was the first state or territory in the country to grant universal suffrage in 1869, with the first woman to vote in a general election occurring in 1870. Esther Hobart Morris was the first female Justice of the Peace in the country in 1870.The state was also the first in the country with a female Governor, as Nellie Tayloe Ross was elected in 1924.
All those firsts have led to the women of Upton viewing their business activities as a family and community partnership, not feminism, said Douglas.
"It is so much of the old can-do spirit - no one said we couldn't do it, so we do it," she said.
Olson agreed that Upton women fit the mold of strong business persons, regardless of gender, with the strength and ability to be successful.
"Our area is less populated, so there are not 50 men standing in front of you," she said. "We don't say we can't - we say why not us!"
This article is the first in a series on the Women Business Leaders of Upton.